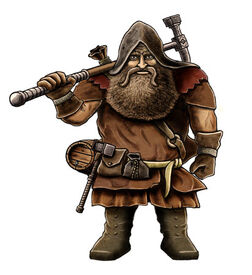 Miner is a class exclusive to the Dwarf race. The miners are the regular dwarfs. They are strong and resistant. They recognize most of the minerals and are great workers. They serve the Varden, under Celestine and Grimstnzborith Ragni Azun.
Ad blocker interference detected!
Wikia is a free-to-use site that makes money from advertising. We have a modified experience for viewers using ad blockers

Wikia is not accessible if you've made further modifications. Remove the custom ad blocker rule(s) and the page will load as expected.